Education Consultant Agency «Go and study» offers services of organization traineeship, courses, education in Poznan and complex service during foreign students' stay.
Agency was established with the aim to make a quality European education closer to foreign students. We guarantee an individual approach to each student, quickly and accurately fulfill orders and stays with You throughout Your stay in Poland.
Our services include, but are not limited to:
Consultations about entry the University, preparation of documents, procedure fees and accommodations in Poznan;

Organization of entry the chosen educational institution;
Meeting of the student in Poznan and assistance with the accommodations:

Giving of a "welcome package" (tourist information, city and region map, important phone numbers, description of the route to the University, SIM card of Polish mobile operator);

City tour (visit to the currency exchange office, supermarket, places of entertainment, excursion in the University);

Opening a bank account;

Legalization of stay in Poland (Registration of your residence at the accommodation, Social Security number);

Assistance in organizing of tours in Europe;
Explanation of features of the educational process in Poland;
Help in solving problems that may arise during the study;
Help in applying for a residence card in Poland.
Also we organize:
Polish and English language cource in Poznan
Trainersheep for teachers/PhD's
Trainersheep for students
Choosing service of «Go and study», You will get a guardian who will meet You, help with the accommodation, will show the city, teach how to buy tickets for public transport or any other, will help not to get lost at the University and will be for Your disposal throughout the period of study. Unlike most Education Consultant Agencies, we are always in Poznan to help You. «Go and study» is registeres in Poznan and operates according Polish law.
Total cost of our services – 800 eur
POLAND – A GREAT PLACE TO STUDY!
Quality world class education system!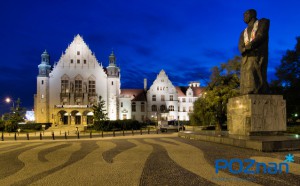 Most higher education institutions participate in the student exchange program Erasmus, so been a student of Polish universities, You can go to the chosen university in another country for one or two semesters, receiving a scholarship! Also, having a Polish visa You can travel freely in Schengen zone.
Tuition fees are stable for all years of studying.
WHY POZNAN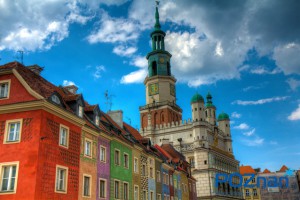 The majority argues that business, prospects and cultural life is focused in the capital, but the inhabitants of Poznan will not agree.
Poznan long time was influenced by German and today this influence is felt in the city and region: punctuality of residents and public transport, hospitality, beautiful architecture, compact location.
Poznan is located on a halfway from Warsaw to Berlin and most European capitals can be reached by plane or bus for hours at low prices, what gives unlimited opportunities for students to travel in Europe.
Poznan is a dynamic business center where every student has an opportunity for career development. In this region the lowest unemployment rate in Poland (about 3.9%).
Friendly atmosphere dominates the city, and every fourth inhabitant is a student!