Education Consultant Agency «Go and study» organized a training for a group of teachers and students from Kazakhstan at Adam Mickiewicz University in Poznań from November 30 to December 6, 2014.
The main themes of trainings were management in education, defectology and social work.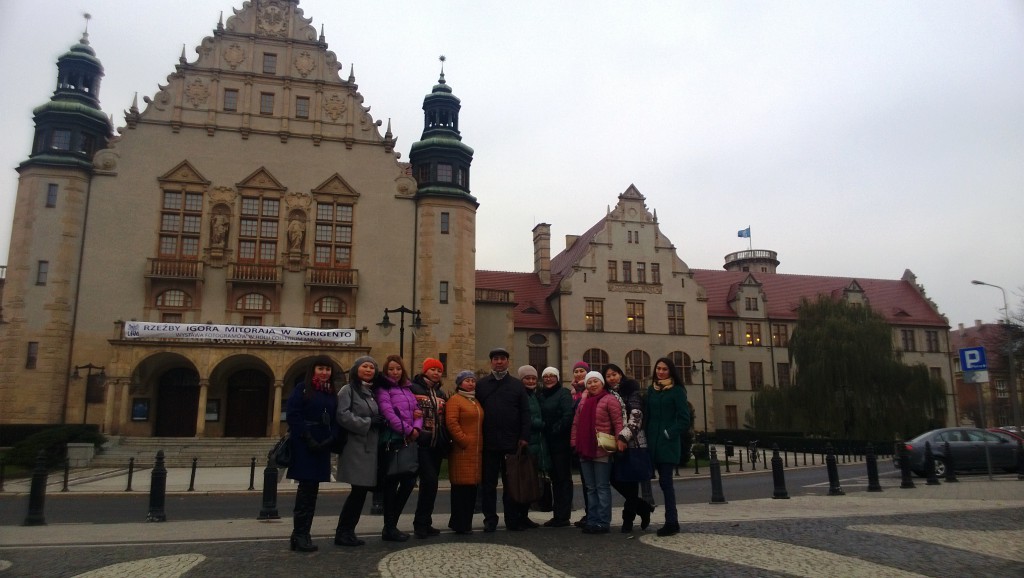 In addition to classroom training, participants had an opportunity to visit various university and city special departments, such as the City Council, Library for students with disabilities, Laboratory of talking books, Laboratory of teaching English to students with disabilities, sports pool, School for children with disabilities "Zakątek", University rehabilitation center. Participants attended also sports training for disabled students. Specially for visitors from Kazakhstan workshop on fencing on wheelchairs was organized. There also was a tour around the University buildings and demonstration of modern infrastructure to meet the needs of students with disabilities.